What Is

Blepharospasm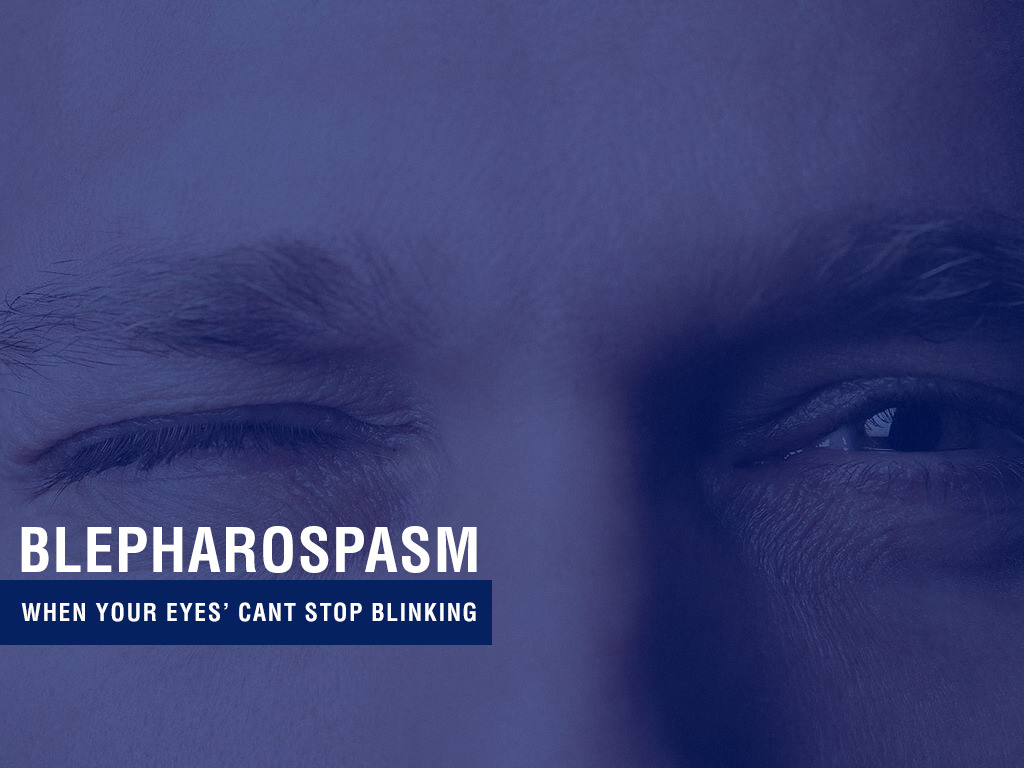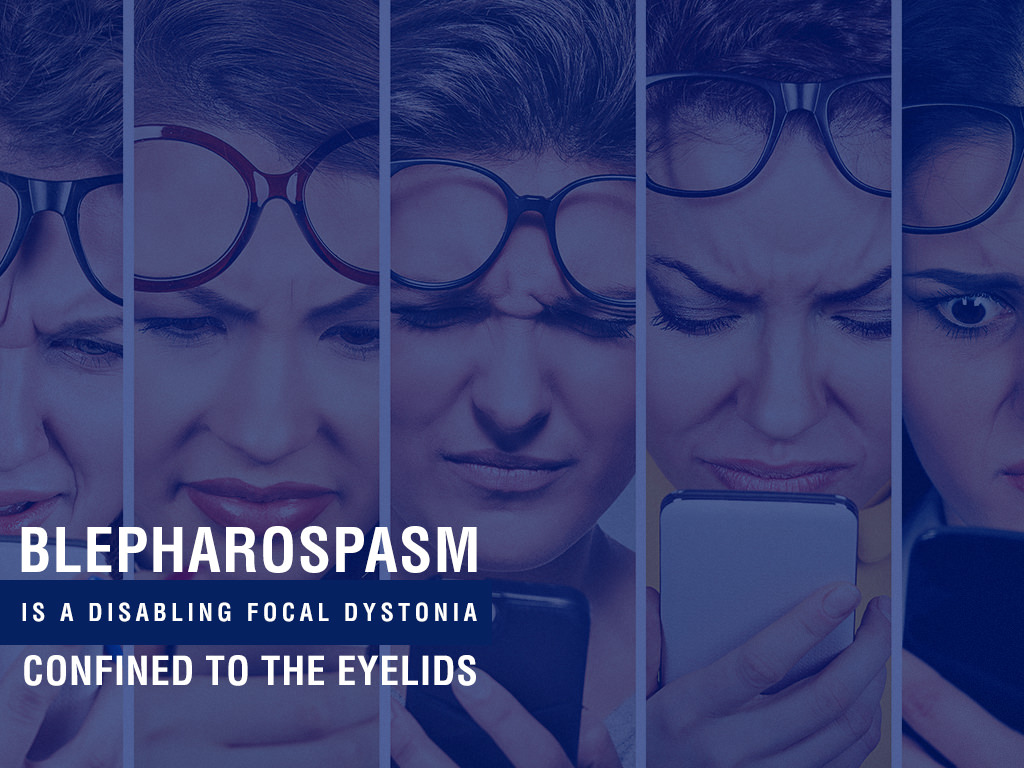 Blepharospasm
Blepharospasm iis a bilateral condition and a form of focal dystonia leading to episodic closure of eye lids (commonly described as a twitchy eyelid). According to research globally it tends to affect women more than men.
What are the Causes
of Blepharospasm?
The exact cause of BSP has yet to be determined. One of the causes is the part of the brain that controls muscles (basal ganglion) does not function properly.

What are the Symptoms of BSP?
Symptoms present as occasional blinking and irritation, difficulty keeping eyes open, more frequent blinking, burning sensation and involuntary winking.
People with BSP may also experience non-motor symptoms such as mild cognitive and sensory impairment. Understandably, people with a severe BSP have impaired sleep quality and often develop obsessive/compulsive behaviour. One of the other signs is if a patient has developed a 'sensory trick' for instance a light touch to the face, singing or wearing sunglasses enables their eyes to be kept open more easily. BSP can also lead to anxiety or depression

What are the Different Types of BSP?
When BSP arises spontaneously it is known as 'idiopathic BSP or 'benign essential BSP. If it occurs further to another condition it is referred to as 'secondary BSP. Such conditions include neurodegenerative disorders e.g. Parkinson's Disease, metabolic disease, e.g. Mitochondrial encephalopathy or specific causes such as viral encephalitis. BSP is also characterised as mild or severe, depending on the symptoms reported.
How is BSP Diagnosed?
Diagnosis is made clinically and it is a diagnosis of exclusion having ruled out the presence of associated condition .Severity is assessed using a 5-point grading system which looks at degree, duration and frequency of eyelid closure.
What is the Treatment of BSP?
First line – Periodic injection of a botalinum toxin and Oral medication as muscle relaxants. Surgery is reserved who are poorly responsive to botulinum therapy.
It is important that BSP is treated to avoid functional blindness and other potential complications such as dermatochalasis (baggy eyes) and corneal abrasions (scratched eyes).
How can you prevent BSP?
Consult your ophthalmologist if symptomatic. Avoid excessive rubbing of eyelids. For those who are prone to it, future occurrences can be minimised by managing stress effectively, limiting caffeine consumption and getting adequate sleep.
What is the Difference between BSP & Ptosis?
BSP is a progressive neurological disorder characterised by spasms of the orbicularis oculi and periocular muscles in the eyelid, ptosis is a condition where one or both eyelids droop.